HOW THE ELEPHANT LEARNED TO MIME



                     You know the story
                     a young pachyderm shows promise
                     white gloves never worn too arbitrarily,
                     and then something goes terribly wrong.
                     Nineteen months of incarceration
                     for repeated loitering.
                     The mistake of standing
                     too still on one leg,
                     destroying an otherwise perfect resume.
                     Remaining nights are spent
                     wandering the waterfront,
                     where even the fog is in denial.
                     A complete recovery is highly unlikely,
                     even for such thick Carthaginian skin.

                  THE INADEQUATE BEGIN THEIR SABBATICALS


                       There is a very small possibility of employment
                       lazily connecting the dogma
                       within our dream.
                       Bottles of orange peels
                       fall from low buildings
                       into rivers of sand
                       and nobody could give a toss.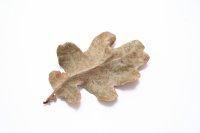 I am a member of The Brothers Of The Endemic philosophical order based in Blacon England and a great admirer of the Scottish landscape artist, John Mackenzie.