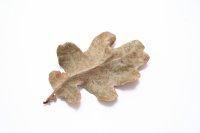 About the Artist

Ed Balldinger is a slave to the state of California and confusion.  Some say it is the same state.  He has co-founded, writes and plays in an experimental music recording project called, the Mood Groove, which has produced 3 of the worst-selling CD's of all time.  He is inspired by the fine writings of all humans who dare to write – both living and dead (though it's harder, it appears, for the dead…)  He owns a ranch with his beautiful wife in Montana and wishes he could stay there – all the time – for Montana is its own state of confusion.   
http://www.moodgroove.com/
Strychnine Pose



A strychnine pose on a symposium post
becomes a one-armed hug for a Nabatian scribe. 
 
This Boston stranger lost his 'L' in some hippie tent of
a New Mexican wasteland beside a blistered lizard.
He stirred a weaker decency with previous
obliterators of human consumption –
able to rectify by wire,
solemnity without pajamas –
disparity without trend.
 
Now look around this hollow, sandy manor –
as charming as a wet toad in a 9-inch hanger
strapped to his alligator waistband,
and he wets himself with a batch packet
that says he should do so, wondering
how to apply this alone on his birthday…

Back in the stab shack, she imagines
how sensual her complacency can become
by seducing torrid suitors, one by one,
dressed in birthday, cashmere, and silk suits. 

With a strychnine pose, arched in a bandit's bed,
naked flesh is handled, freed and united
in a convergence only she can invent with her
southern Yankee accent dripping onto his
rodeo backside, slipping onto the silk sheets
that she washed by hand the night before.